We are happy to introduce you to Original You's e-news!

Monthly, you will find a featured article, hot trends, promotions, client testimonials and a spa cuisine recipe.

We invite you to take advantage of and benefit from this valuable content. In this issue, we're focusing on laser tattoo removal and skin care.

August is Admit You're Happy Month. So, let's make an extra effort to enjoy the last month of summer! Part of what makes us happy is spending extra time with family and friends. When doing that, it's important to look and feel your very best. That's where Original You Advanced Laser comes in.

Feel free to share this issue with friends and family members so they, too, can benefit from what we offer.

We wish you a happy and safe August from all of us here at Original You!
Summer is an action-packed time of year. It's important to take a "time-out" to revitalize, repair and radiate. We invite you to select one or more of these sure-to-keep-you-smiling treatments that we have created for you.
Revitalize + Repair = Radiance

Ready for a youthful plan? Reserve a consultation and let us help customize a program for you.
Choose from Injectables and Fillers
Regain your edge and look great!

Reserve a consultation today!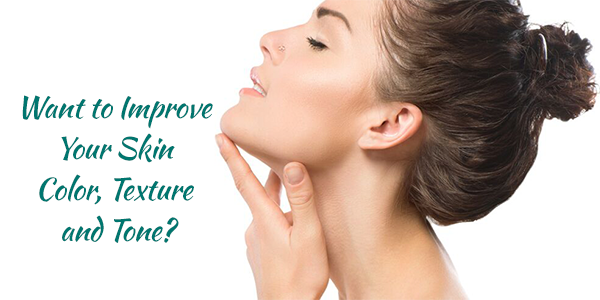 Reserve your consultation today and let us discuss Laser Skin Rejuvenation with you.
This outpatient procedure requires little-to-no recovery time!
Reserve your treatment today!
Original You Advanced Laser makes it easy!

With these Laser Hair Removal Memberships, you can have soft, smooth hair-free skin all the time!
The Elite Membership*: Includes laser hair removal treatments once a week.
Choose 3 Membership*: Includes three (3) treatment areas for a year.
* Each Laser Hair Removal Membership includes additional discounts and promotional offers!
Guys (and girls), it's time for another season of football.

Has your team just not been putting up enough "Ws" in the win column?

Is it, dare we say, time to switch allegiances?

Or maybe you are single again and need to get rid of that bad reminder.

Or maybe you just want something fresh?

Whatever the reason, it's time to ditch that old tattoo and make room for a new one.

Your pain-free treatments can be found at Original You. That's right, pain-free! We have solutions for any tattoo size, tattoo ink, tattoo color or skin type.

Original You uses the Enlighten laser from Cutera, which offers:

Dual wavelengths (to quickly remove multiple colors of ink);

Dual pulse speeds (for precise treatment, with less chance of side effects or collateral damage);

Wide spot-size (for all tattoo sizes);

Speed (faster than any other laser).

Keep in mind, it's important to set your expectations while not letting the location of your tattoo discourage you.

Don't be afraid to ask to see before-and-after photos, to put your mind at ease.

And finally, the tattoo removal process will take a little bit of time.

Utilize that time during your treatments by thinking about the next tattoo you want to get.
A delicious way to enjoy your veggies and all the health benefits they provide, including detoxification! Whip up this smooth and tasty juice bursting with sweet tomatoes, carrots and a bright twist of lime!
See you soon at Original You!
2420 Professional Court Suite 110
Las Vegas, NV 89128
Phone: 702.631.5009 | info@OriginalYouLV.com
Spa Hours
Mon, Wed, Fri | 8am - 5pm
Tue, Thurs | 8am - 7pm
Saturday | 10am - 2pm